DENHAM SPRINGS – Denham Venom, the Denham Springs High School (DSHS) Robotics Team, has partnered with NASA's Michoud Assembly Facility in New Orleans to become a NASA House Team.
The Michoud Assembly Facility is one of the largest manufacturing facilities in the world and has housed every major NASA rocket since the first Saturn rockets. It is currently home to the Space Launch System (SLS) project, the most powerful rocket ever built, which will send US astronauts back to the moon.
As part of "Team NASA," Denham Venom will be paired with a NASA Engineer who is familiar with the Denham Springs community to mentor student members through the build season. The partnership was set up in part by DSHS Alumnae Lisa Comeaux, who is a NASA Quality Control Engineer working on the upper stage of the SLS System.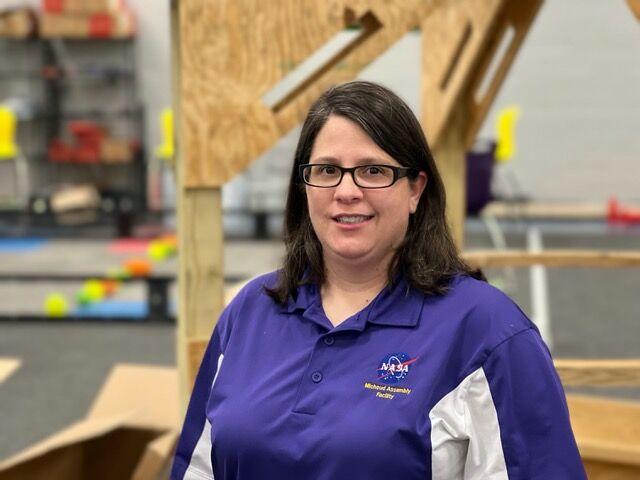 "Not only will the team benefit from Comeaux's experience as an engineer, but the students will be invited to work with other NASA House Teams across the country. NASA is also pledging financial and material support throughout the competition season," Denham Venom Coach Daniel Eiland said. "This is an amazing opportunity for our students."
Comeaux is a Denham Springs native who graduated high school in 1996 as a co-valedictorian class. She has held many positions within NASA and its subcontractors Lockheed Martin and Boeing. She earned her bachelor's degree in mathematics from LSU in 2000.
"I encourage students to not be afraid to follow their dreams. Don't let anyone tell you that you can't achieve your dreams," Comeaux said, adding a special message for the girl members of the Denham Venom team who are considering pursuing a STEM career: "When you find yourself alone in a crowd of boys and told that you can't do it because you are girl, remind yourself – Yes, you can, and it is not just for boys. It's okay to stand out and break the glass ceiling. In doing so you will be the light in the darkness and inspiration for others," Comeaux said.
Many of the students participated in a tour last school year of the Michoud Assembly Facility, where they were allowed to see various stages of the SLS rocket under construction.
.