Brandon Aiyuk spoke to reporters after Sunday's practice. The wide receiver is having a tremendous training camp in his third offseason with the San Francisco 49ers. Veteran safety Jimmie Ward has noticed a difference in the 24-year-old wideout, saying Aiyuk is one of this year's training camp standouts. That's high praise, considering the receiver's position a year ago.
Aiyuk appeared to be a training camp disappointment last offseason, seemingly landing in head coach Kyle Shanahan's dog house and being limited to one catch for six yards in the 49ers' first two games. However, as the season progressed, the receiver turned things around and looks to be on course for a breakout season.
It helps to have Deebo Samuel back on the practice field after a drama-filled offseason culminating in the fourth-year receiver signing a massive contract extension. Aiyuk has noticed the difference.
"Deebo, he's like an enforcer," Aiyuk said. "Everybody knows that when Deebo's out on the field, you can just kind of feel a different energy. He was that guy during the season just giving us a physical or any type of play to get us kind of going, so just having him back out there just feels like we're complete again. And now, we're ready just to start building."
It helps to be going against a much-improved and deep defensive backs group. The 49ers bolstered the unit with the free-agent addition of cornerback Charvarius Ward. He joins Emmanuel Moseley, Jimmie Ward, and a strong group of young talent waiting to make names for themselves.
"He's long. Long, fast, strong, physical corner," Aiyuk said of Charvarius Ward. "Just like any corner, you've got to study him, you've got to look at him. So now that we've gotten to go against each other a couple of days, all these corners, it's like a chess match, just switching up techniques. at us the same way.
"Once you get into the deep days of camp, it becomes a chess match, and you're just really working. Now it becomes real football, one-on-one, corner-versus-receiver matchups."
Nobody's perfect. Did you find a mistake in this article?
Report it.
Facebook Comments
More San Francisco 49ers News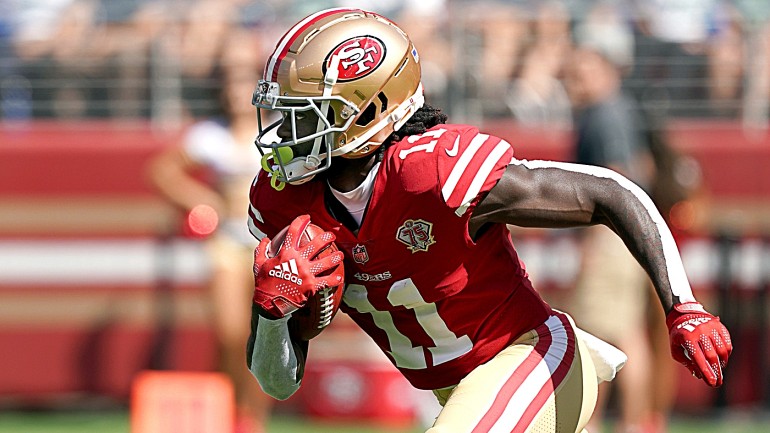 Brandon Aiyuk on facing Charvarius Ward, battling 'irritating' Fred Warner during 49ers training camp
The San Francisco 49ers finished the 2021 season with the No. 1 3 ranked defense in total yards allowed. That unit seemed to improve as the season progressed, helping the team reach the NFC Championship Game for the second time in three years. One of the leaders of that defense is star linebacker Fred Warner. Warner's offensive teammates love having him on their squad during the season. However, during the offseason, it's more of a nuisance. "Fred is irritating," wide receiver Brandon Aiyuk admitted after Wednesday's practice, the first of training camp. The two were chirping at each other a bit on the practice field. To be fair, the wideout was warned. "He told me what type of time it is in the locker room earlier today, so I can't be mad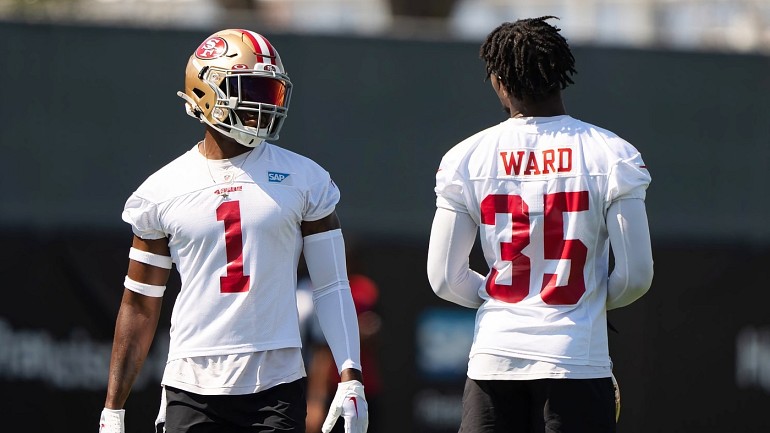 Charvarius Ward: 49ers secondary being overlooked; Brandon Aiyuk having a great camp
Charvarius Ward is a Super Bowl champion. Unfortunately for The Faithful, that championship win came against Kyle Shanahan and the San Francisco 49ers. However, Ward doesn't feel he had a great outing on February 2, 2020. A lot of that was because of Shanahan's creative offense. "That was one of the worst games of my career, though, because Kyle was calling some plays," Ward told NBC Sports Bay Area's 49ers Talk podcast. "There would be like six guys going right, but the ball was going to the left, so my eyes were all over the place. I was still young, my second year in the NFL. I was in the Super Bowl, and Kyle was just drawing up these crazy plays." Once Ward hit free agency, knowing the talent level of the team and its head coach, he wanted to join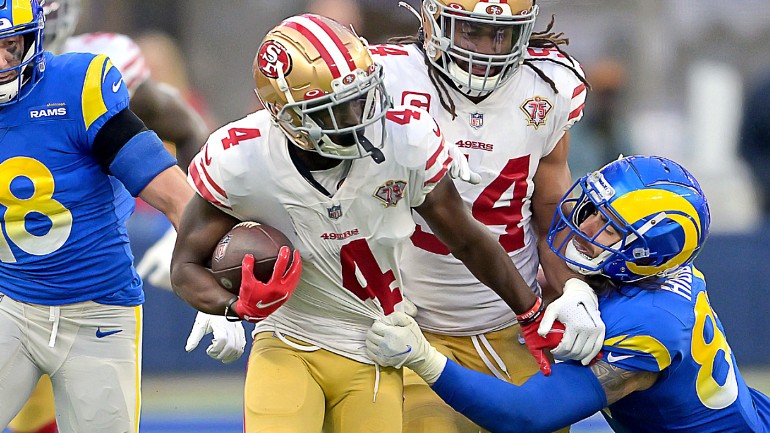 49ers' Emmanuel Moseley working with Charvarius Ward to become a better press corner
Cornerback Emmanuel Moseley is entering his fifth NFL season. That's the same experience—as far as years—as his new teammate, Charvarius Ward. In March, the San Francisco 49ers signed the 26-year-old Ward to a three-year, $40.5 million contract, bolstering the defensive back room. While the two cornerbacks entered the league at the same time, Ward has over 1,000 more career snaps on defense (2,719 to 1,676). So Moseley knows there is a lot he can learn from Ward. "He's a great press corner, so I'm learning from him," Moseley told reporters on Wednesday. "Just the attitude that he brings every day to the meetings, talking to the younger guys, and even coaching me up. I like Charvarius, and I'm ready to work with him." Moseley has been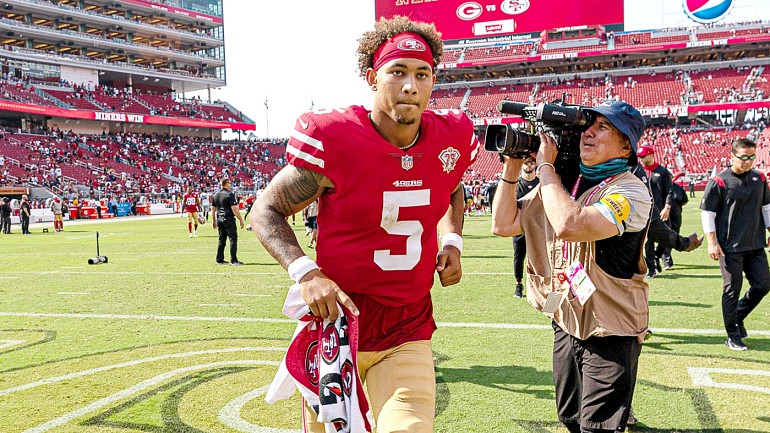 "We all trust in Trey": Charvarius Ward says 49ers' Lance will be a great NFL QB
In June, new San Francisco 49ers cornerback Charvarius Ward declared that quarterback Trey Lance is "going to show the world this season." Ward has only been in the NFL for four seasons. However, he knows a thing or two about great quarterbacks. He spent those four seasons with the Kansas City Chiefs, watching one of the best in the game—Patrick Mahomes. Of course, reporters wanted to ask Ward to compare Lance to Mahomes. The talented cornerback offered a humorous response. "Patrick, both of them going to be great quarterbacks," Ward answered. "They
.