Three candidates, including two Yakima County Clerk's Office employees, are vying to become the county's third clerk in eight years.
Debra Delatorre, Billie Maggard and Mischa Venables are facing off in the Aug. 2 primary election. The top two candidates will advance to the November election.
Clerk Tracey Slagle announced in May that she would not seek a second term, citing a desire to step away from the stress of the job.
In 2018, she soundly defeated incumbent Janelle Riddle, whose term had been marked by controversy — including Riddle's reluctance to use a new state case-management system, which resulted in delays processing judgments, protection orders, child support orders and mistakes filing court cases.
Judges had authority to require more bonding for clerk Requirement State Supreme Court ruling: Judges had authority to require additional bonding from former clerk
The clerk's office is responsible for recording all Superior Court proceedings, as well as photographing and filing court documents. The office collects payments for court fees, fines and restitution; is responsible for tracking and reporting the criminal history of defendants; prepares court dismissal orders; and works with the county's corrections department to assure fingerprints of arrested suspects are completed correctly.
Maggard and Venables work in the clerk's office, while Delatorre works in the Yakima County Prosecuting Attorney's Office.
Delatorre's campaign raised $4,277.34 and has spent $2,380.56, according to the state Public Disclosure Commission. Maggard's campaign raised $3,420 and spent $2,079.44, while Venable's campaign raised $1,900 and spent $1,653.42.
The clerk's annual salary is $113,580.
Why are you running for county clerk?
Delator: I have been with the county prosecutor's office for 30 years, and I think I can do more. When Tracy Sluggle decided not to run, she reached out to me and said, "You were interested in 2018, would you like to talk?" I didn't think it was time in 2018, but it is now. I think (electronic document) filing is important, and I can move that forward. I have been responsible for the prosecutor's database and can bring e-filing to Yakima County. I hope to bring change to the customer service. I don't think people should have to stand and wait for help. There's kid of a lag. For that victim of domestic violence who has now decided to stand up for him or herself, they should not have to wait to get quick, prompt service. I would bring together a better process and procedure for holding records. At the prosecutor's office, I run a criminal history and find out what their offender score is, and I have found hundreds, if not thousands of errors. Whatever the record is, it must be correct.
Maggard: I am running because that office needs a drastic change and I'm the person to do that. First and foremost, we need leadership, and we don't have that right now. There's been more than 40 people who have come through that office. We need a clerk who can lead by example.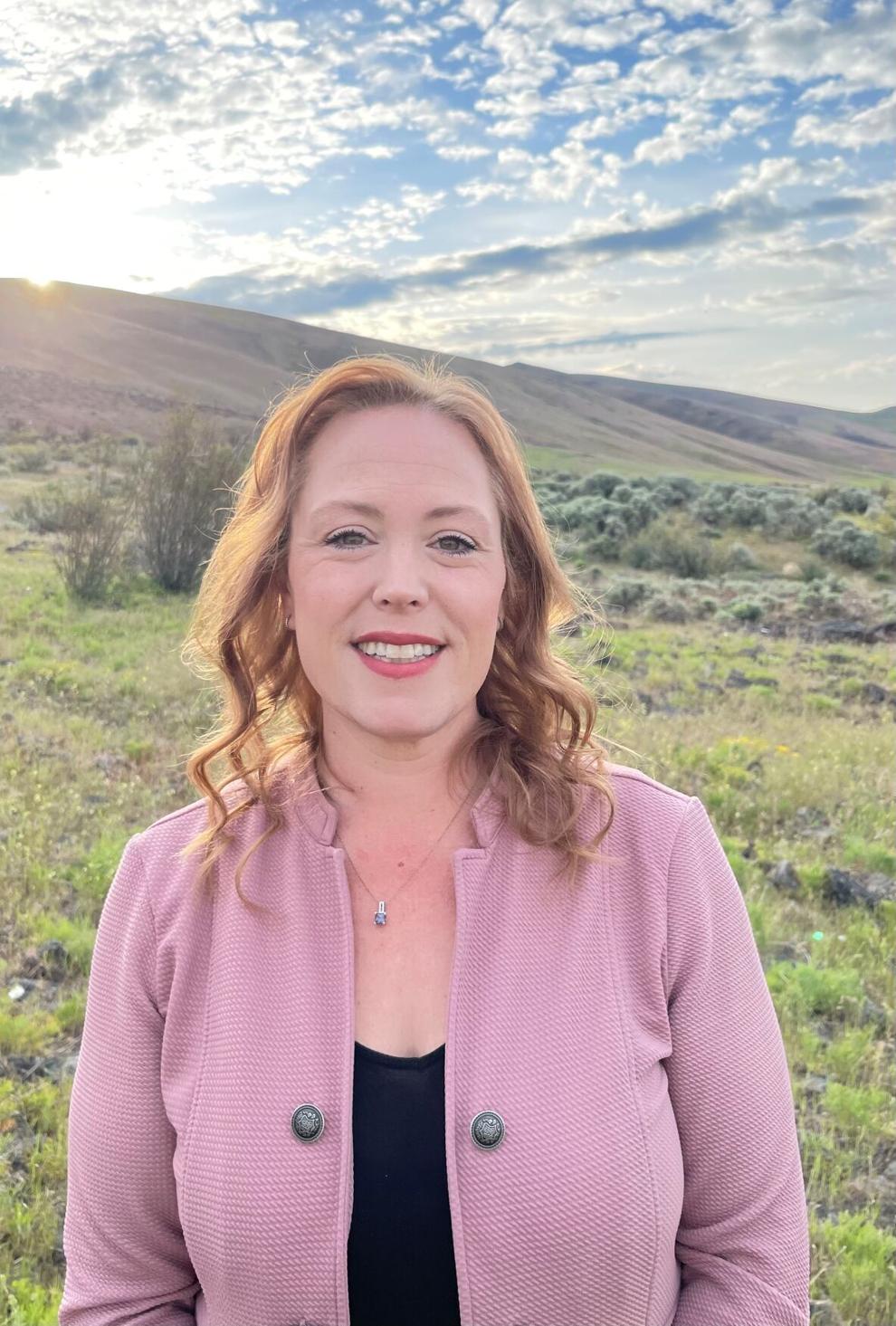 Venables: I'm running for county clerk to make a difference in my community. When I found out that Tracey Slagle was not running for election, I was concerned about who was running and making sure it would run in a positive direction. I worked really hard in the past four years to clean audits and correct mistakes in the past.
What relevant experience would you bring to the office?
Delator: I bring 30 years of working in superior court with the prosecutor's office, and experience with reading statutes and understanding deadlines. With the new civil protection orders that just took place, we need to be getting all of those things correct right away so we are following statutes. While I've never actually been given a title of supervisor in prosecutor's office, I have trained everyone below me, and I have an acute understanding of how to train people, and cross-training so not just one person can do something.
Maggard: I've been there for four and a half years and have more than 25 years of experience in the legal field, from civil to criminal. I have worked 18 years in private practice for Craig Smith, two years in the attorney general's office doing child dependency cases, and in the clerk's office for four-and-a-half years, and I have served as a clerk for large criminal trials .
Venables: For almost the last four years I have been the senior accountant in the clerk's office and part of the supervision management team. Prior to working for Yakima County, I had 20 years' experience in financial management, I obtained my certified public official's designation in 2021, and have taken classes in management styles and leadership. I also worked on the budget for the clerk's office for the past three years.
What do you see as the major issues facing the office, and how would you address them?
Delator: I believe e-filing is crucial and I believe there's a good foundation on that. There is a representative clerk who has been involved in that, and her knowledge has been beneficial with that. One of my points is customer service. We serve the citizens of Yakima County and give them prompt, accurate service in this environment is very important. Record accuracy is important. Communication among the departments in Superior Court and the other departments in the courthouse. I have this thought we are all working toward a common interest, serving the people of Yakima County, making that the best possible interest. We have to make sure we're all on the same page. I think just because there's a Superior Court administrator's office and a prosecutor's office and the clerk's office, we all have to be working together. We're all part of the system. If the prosecutor's office changes forms (for protection orders) and gets the right statutes and the clerk doesn't have the same, it doesn't work. We serve the citizens of Yakima County and are the keeper of their tax dollars. We should be a good steward of all that.
Maggard: The major issue is we cannot retain employees, and it falls down to leadership. If you have a leader who doesn't know what they are doing, you can't train the employees because you don't have the knowledge. I have the skills and the knowledge to do it in that office. You can't have one person training five people. If you have everyone cross-trained, you can fill in. I know how to do all of the parts of the clerk's office. We're so far behind in scanning documents. To have more than 40 employees come and go is unacceptable. Another thing to start is the e-filing. We have to get that up and running. There are so many courts that are doing e-filing,
Venables: The major issue would be communication, both within our department and between the departments. I would streamline communication and make sure everybody was on the same page. It also leads into a high turnover rate with people leaving the office, and there is a lack of communication in the office. Secondly, we have issues with continuity. We need to have written procedures, make sure everybody is doing things the same way. Have auditing of procedures so that nothing is falling through the cracks. Those are the two main issues I would like to address.
The office's image suffered under the controversy surrounding former clerk Janelle Riddle. Do you think it has recovered, and what would you do if elected to further increase public trust in the clerk's office?
Delator: I believe there has been great progress in recovering. I believe Tracey (Slagle) was at a disadvantage with the uphill battle, cleaning up the previous mess, and dealing with the pandemic. The whole system suffered for those two huge reasons. We have figured out how to live with the pandemic. I think there are still fears, if you will. We need to be providing help the employees and the people who have to do business outside the clerk's office, improving communication with other departments and creating an environment where they can do their job correctly. You can't have that one person standing at the counter. There's clearly a need for cross-training, which will help change the morale. I tend to believe in people and the goodness of people, and if you give people the opportunity to succeed, they will. Give them the authority to do it right and train them and they will.
Maggard: I think it has recovered somewhat. But we have to have more communication between the court administrators, the Department of Assigned Counsel and the prosecutor's office. We all have to work together. We are each separate departments, but we should be working together. We don't need that power struggle. We need to get that task done to do the public's work.
Venables: I don't think that it has fully recovered from that. We have a lot of work to do. The financial area has recovered in that we have had clean audits with no findings, proving we have the procedures in place to operate smoothly. The same procedures need to be done in the rest of the office to ensure that we are doing what we are supposed to do, and that we are doing it consistently. There is a lack of written procedures on how things are to be entered into the system. A big thing would be cross-training. We have finance, in-court clerks and office clerks. If there are absences, someone can step in and fill in. We have been so short-staffed. It is a difficult thing to do. At the end of the day, we're in the same office and process the same information in different ways. We need to have more coverage. If we have too many people waiting in the front office, we can cover each other.
.